Archived Bird Table Notes for 2009
---
22nd August 2009:
Last Swift seen over Wishaw.
---
31st July 2009: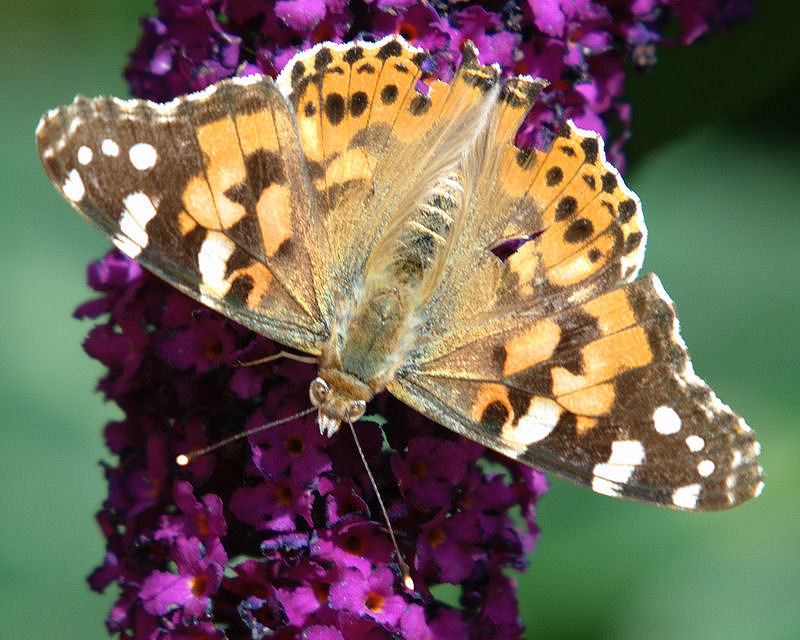 Baby Goldfish count now up to 64!
---
26th July 2009: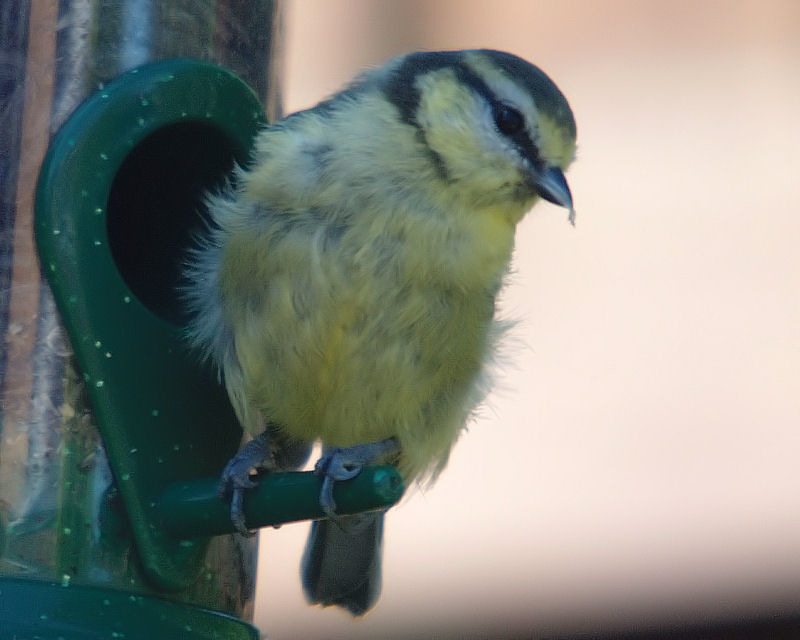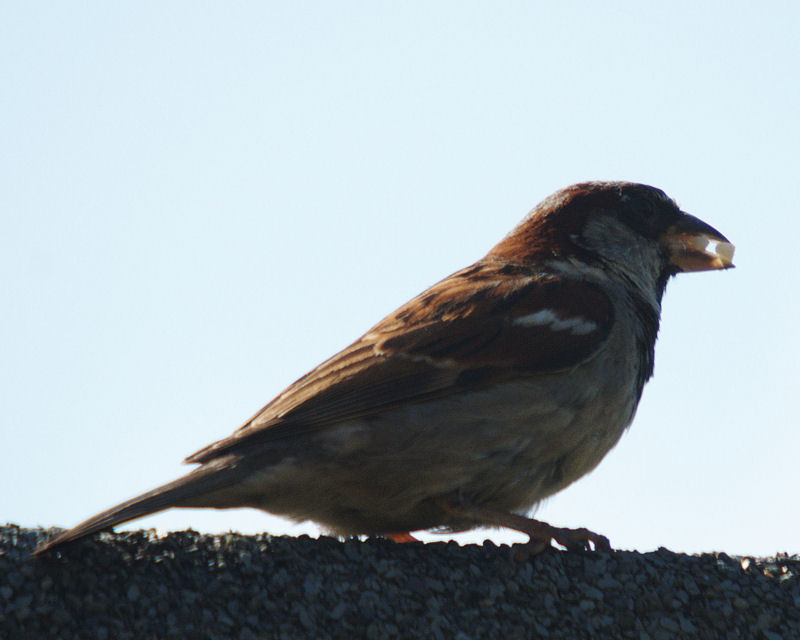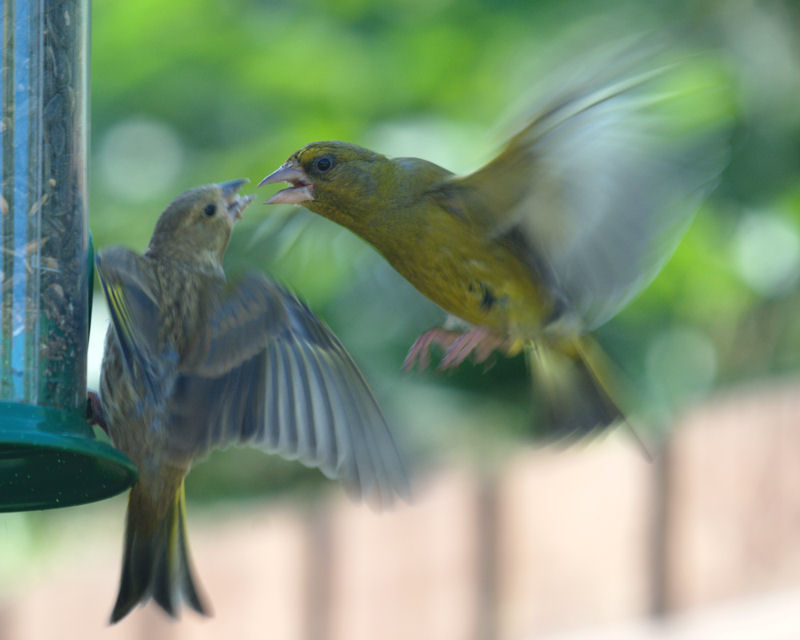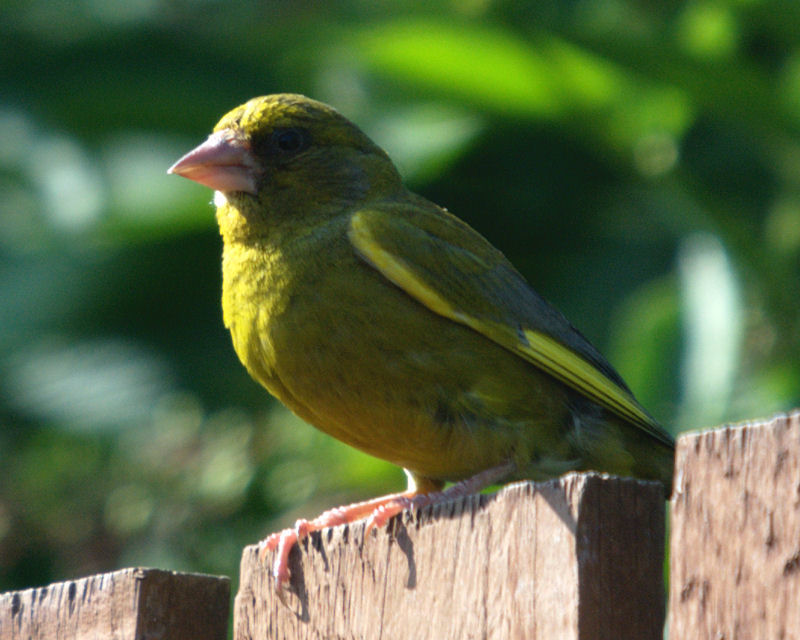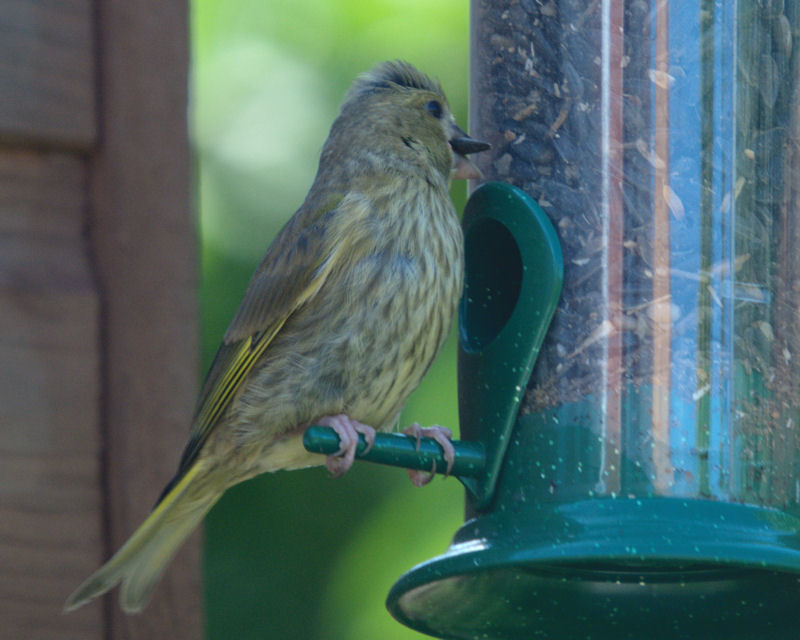 Our baby Goldfish (we have counted at least 53!)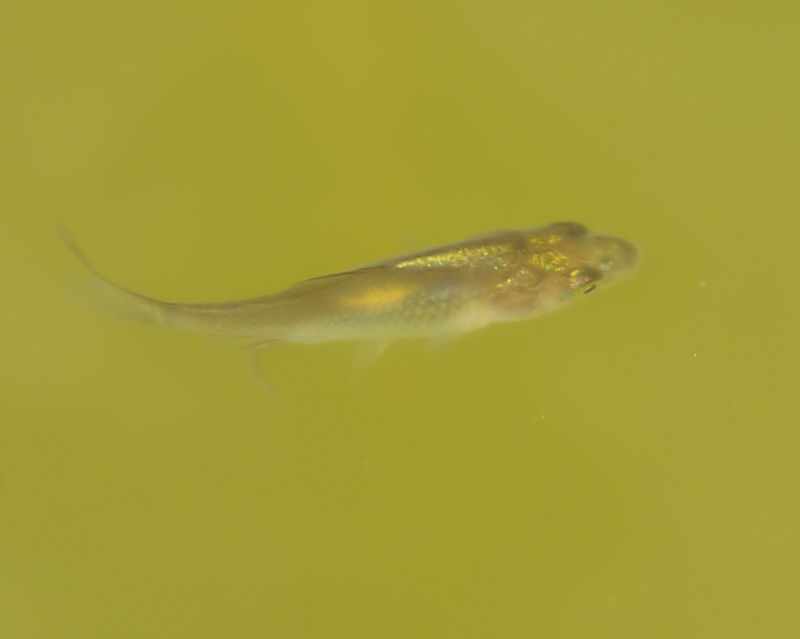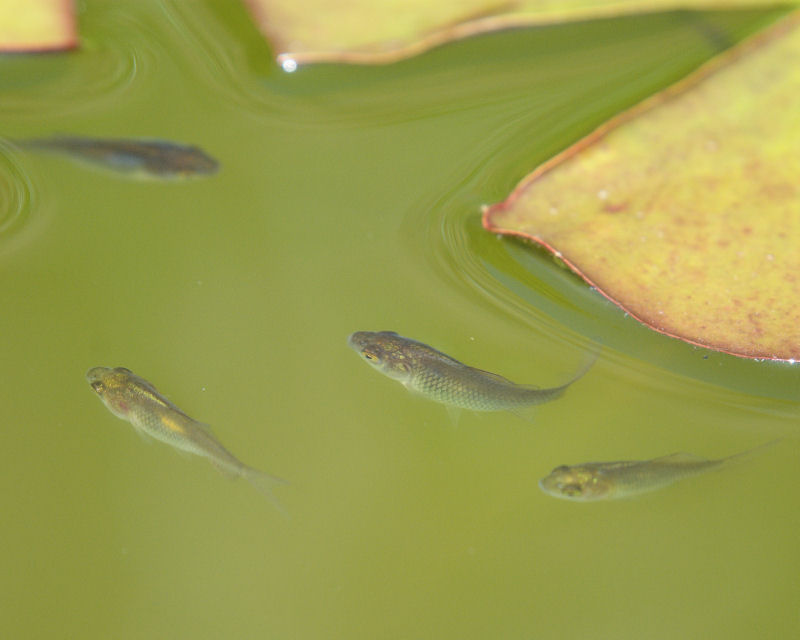 ---
22nd July 2009: Our first juvenile Chaffinch of the year paid us a quick visit. Also, after several months absence, a Wren skulked through the flowerbeds.
---
9th July 2009: The juvenile Dunnock spent some time getting to know our garden.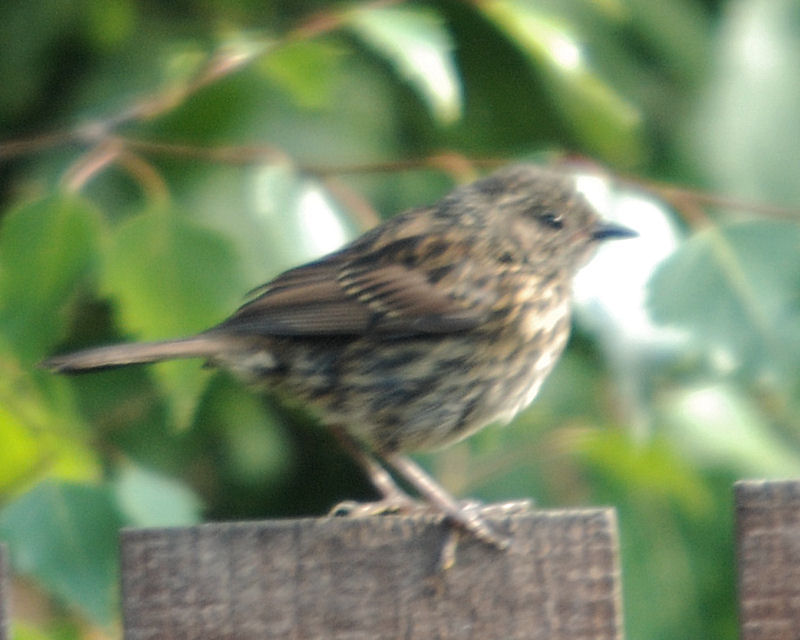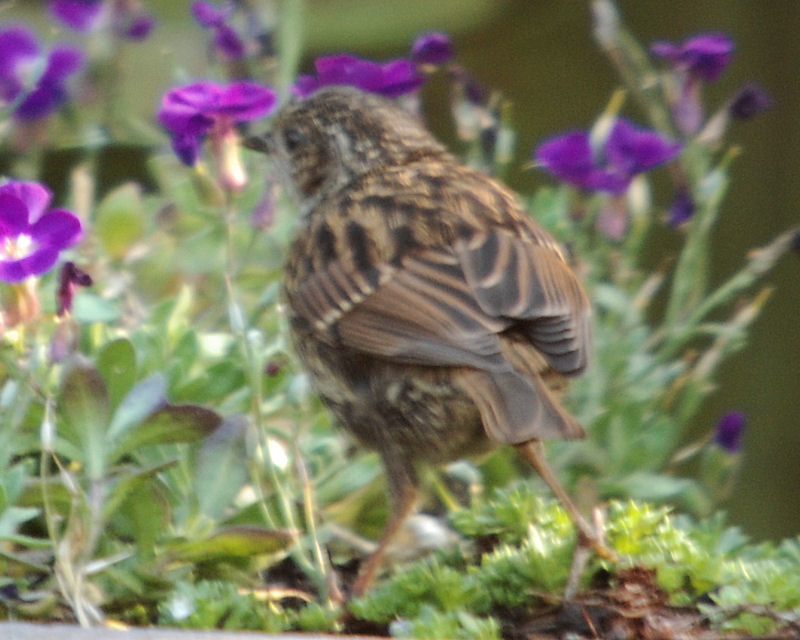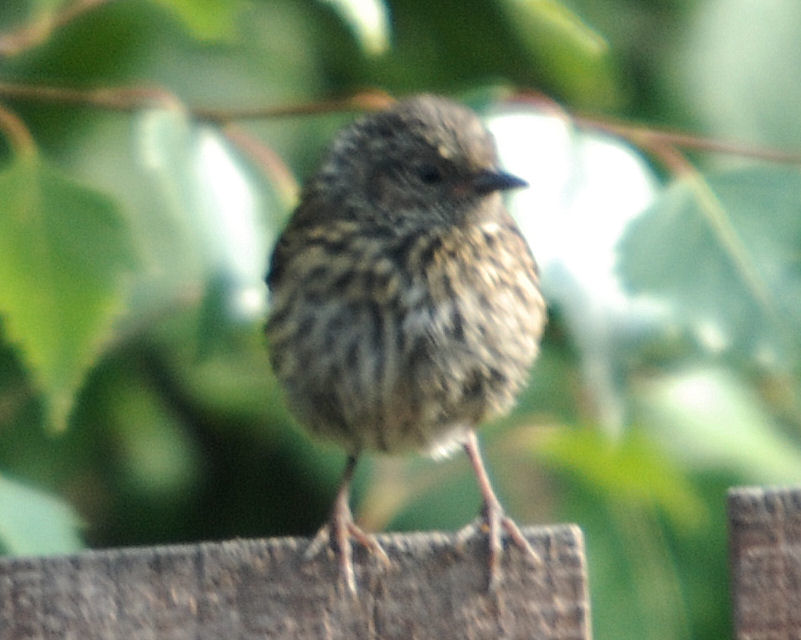 ---
8th July 2009: A welcome return this morning of a Coal Tit which we have not seen in the garden since May. Also our first juvenile Dunnock.
---
5th July 2009: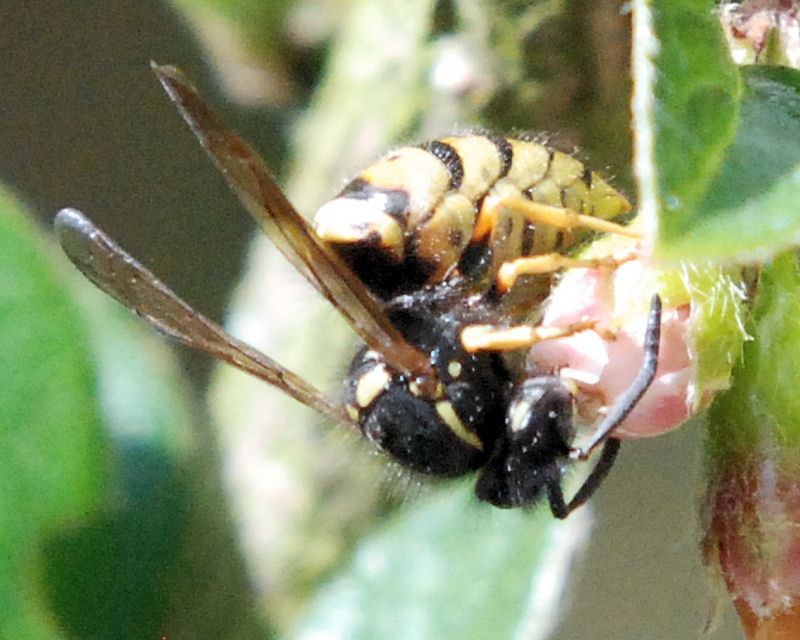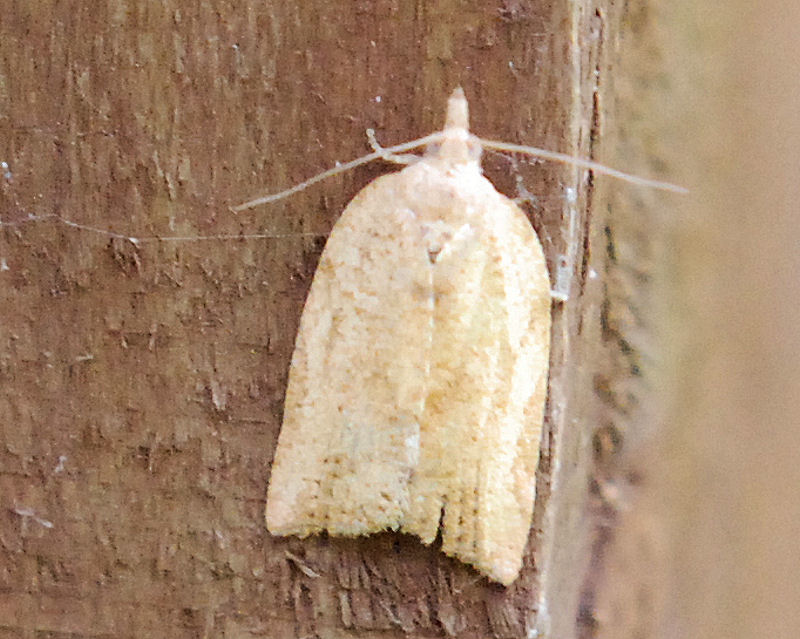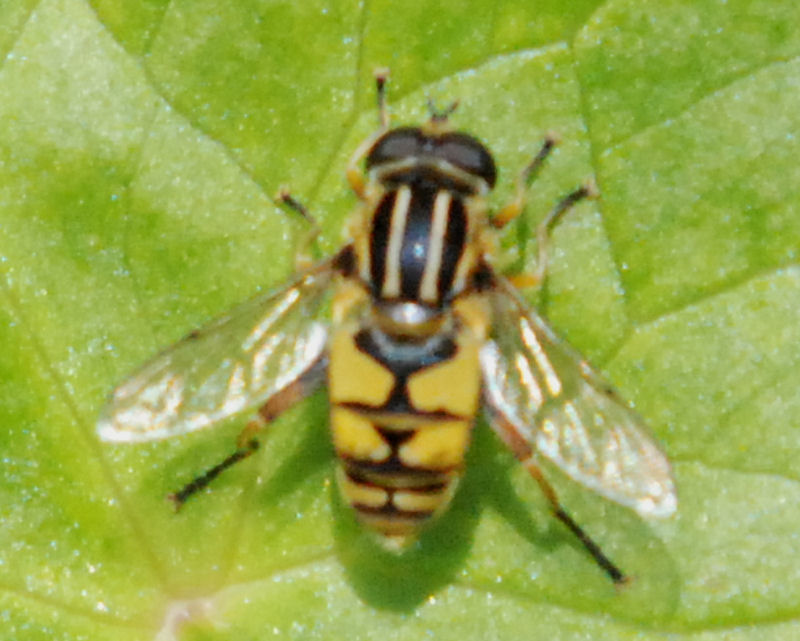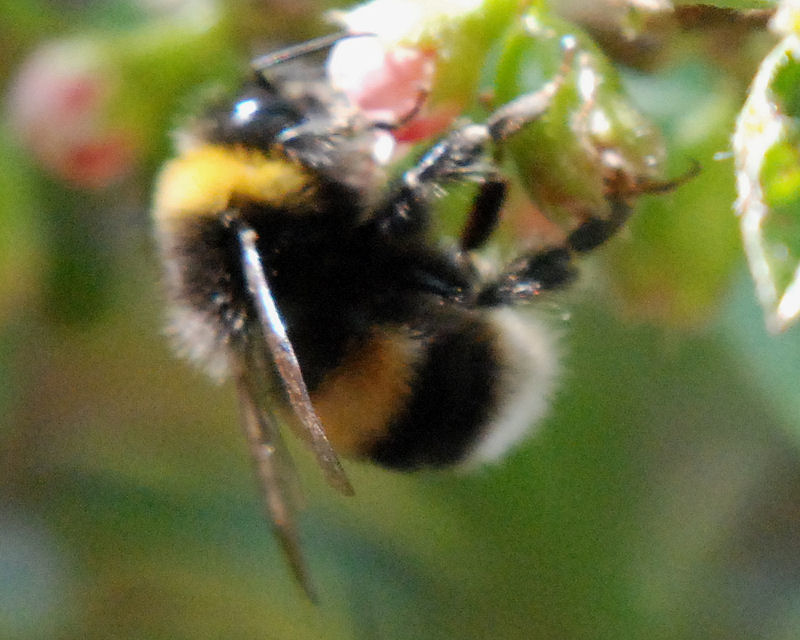 ---
4th July 2009: At least one Willow Warbler is still present.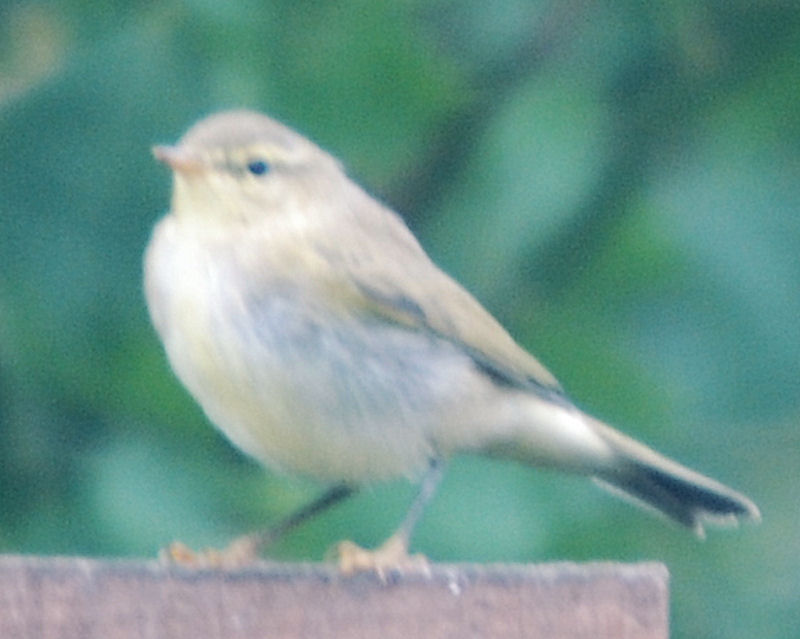 ---
3rd July 2009: Two recent newcomers to our garden return.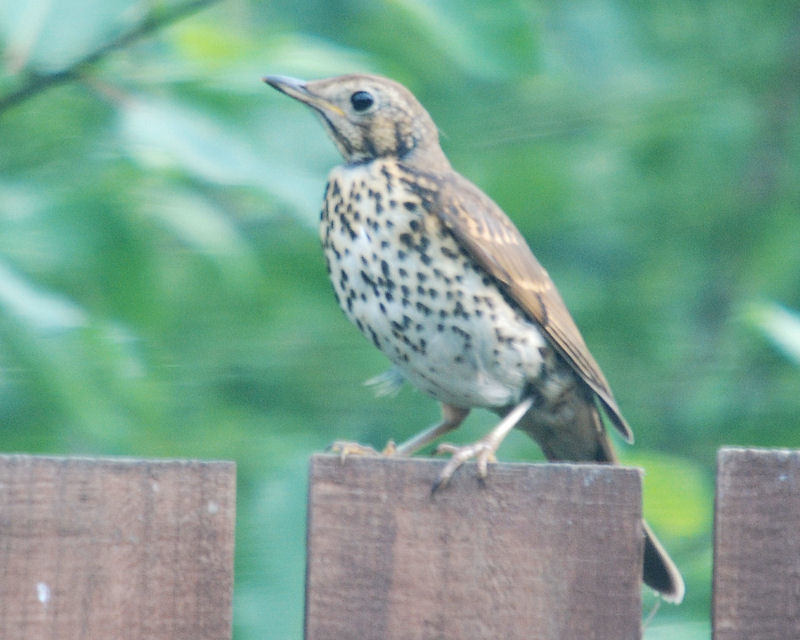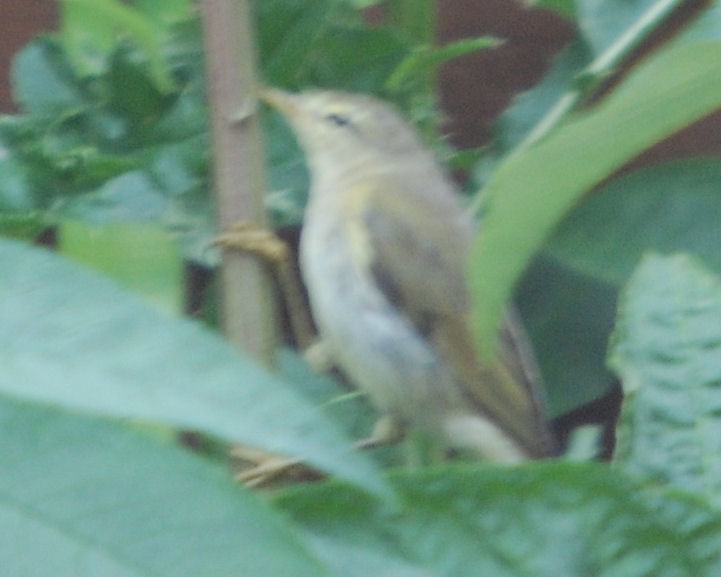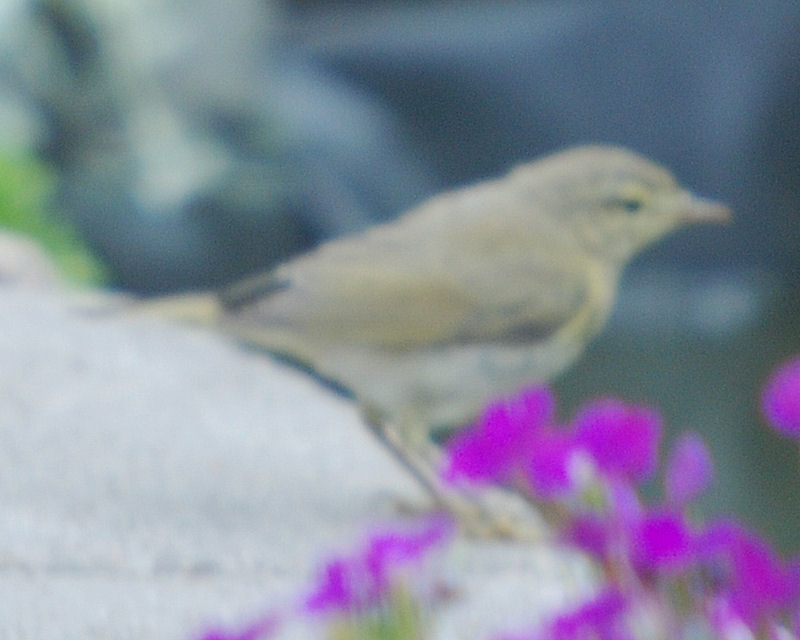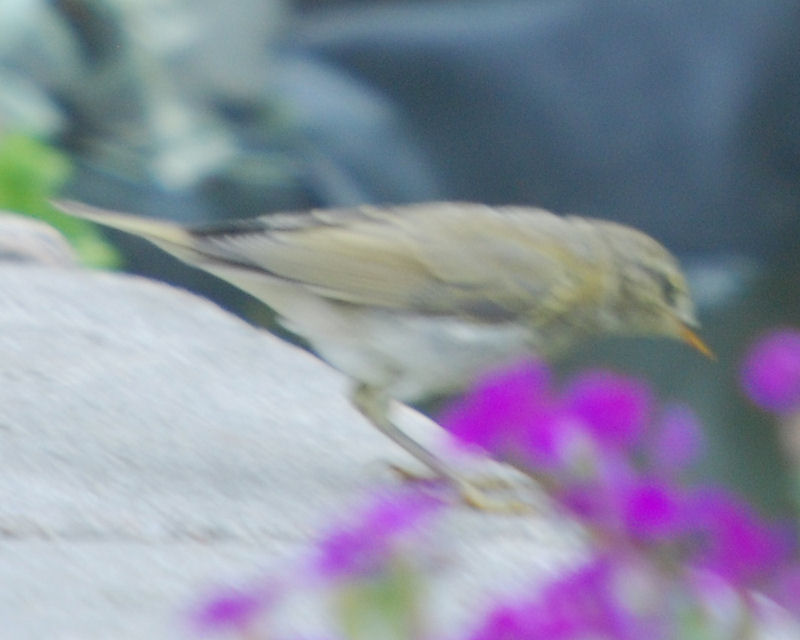 ---
30th June 2009: Just when I was about to close the book on June, Swift numbers jumped from a steady 9 all month to 13. Presumably the adults have been joined by some juveniles.
Talking of Juveniles: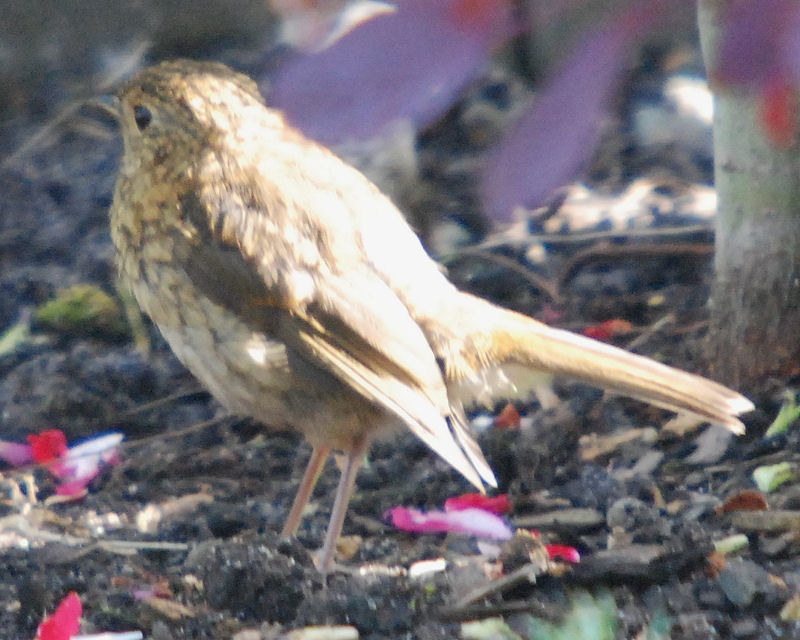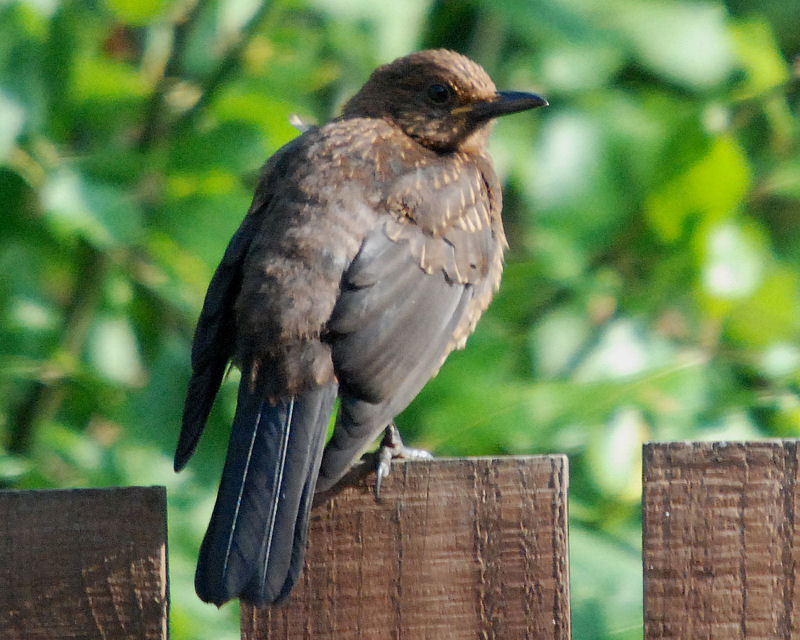 ---
28th June 2009: A family of Blue Tit with 4 young discovered the delights of our feeders.
---
27th June 2009: A froglet (still with tail remnant and probably from our pond) came to investigate what Mary was doing with the barbeque.
---
24th June 2009: Another newcomer to our garden - not 1, not 2 but 3 Willow Warbler.
---
23rd June 2009: 25c in the shade and 7 Common Frogs are using our pond to keep cool.
We now have baby goldfish!
---
19th June 2009: First-time visitor - Song Thrush.
---
10th June 2009: First juvenile Blue Tit. First juvenile House Sparrow.
---
7th June 2009: First sighting of the year of a House Martin over our garden.
---
3rd June 2009: First Juvenile Robin of the year spends time in our garden.
---
1st June 2009: Gotcha! Painted Lady feeding in our front garden.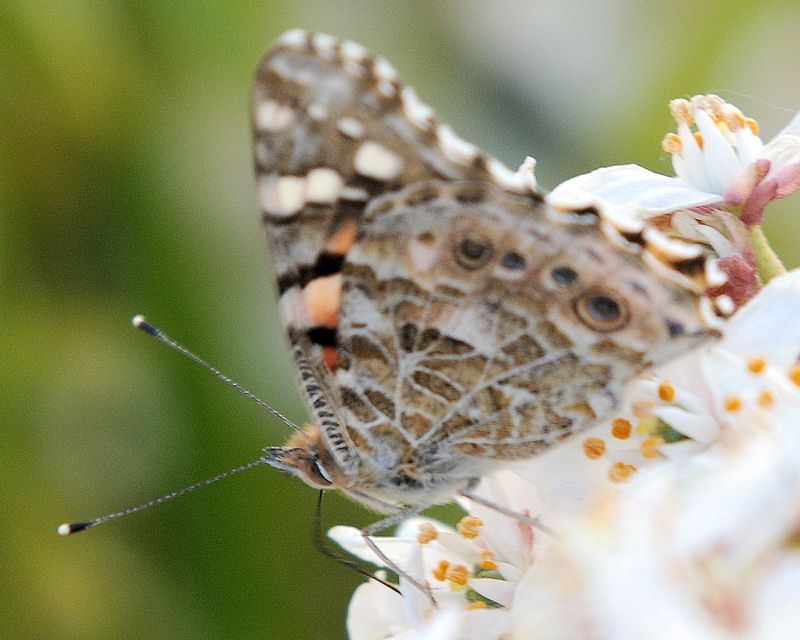 ---
31st May 2009: Repeat flypast by a Painted Lady - no chance of a photograph.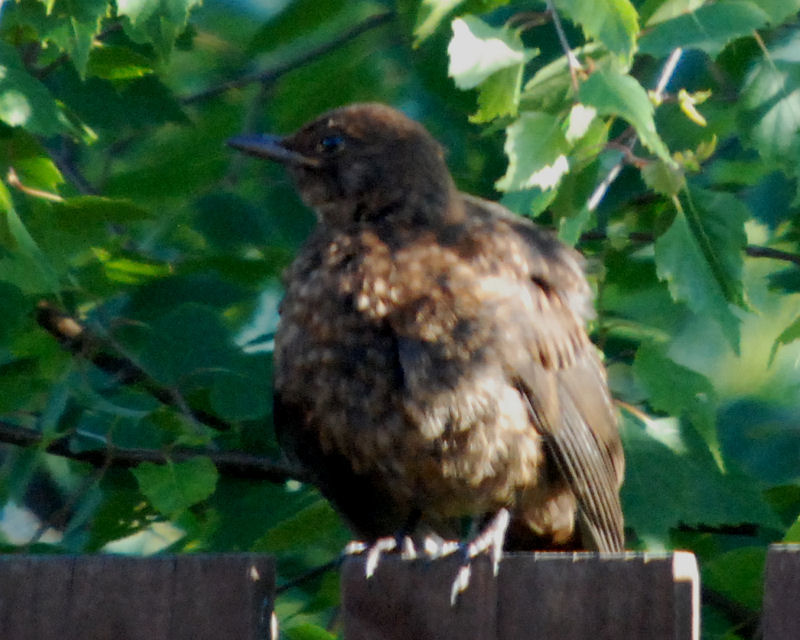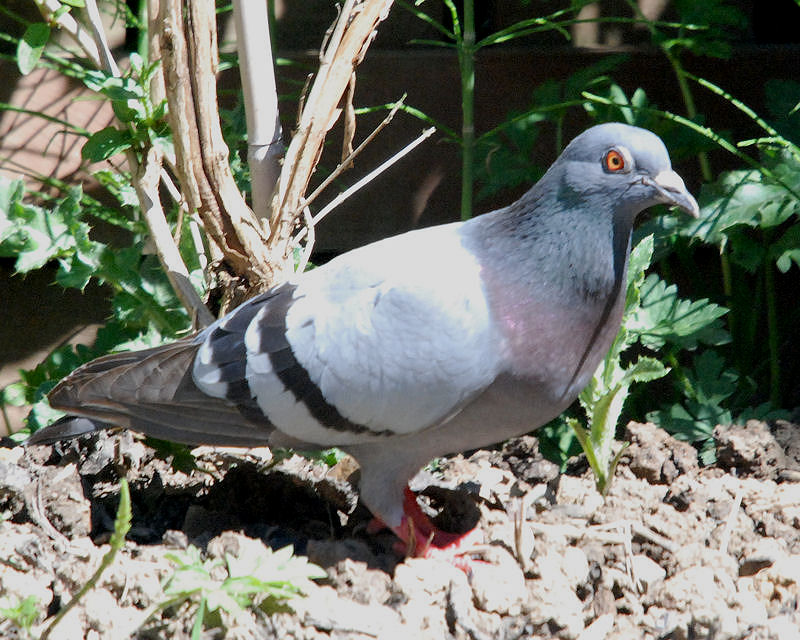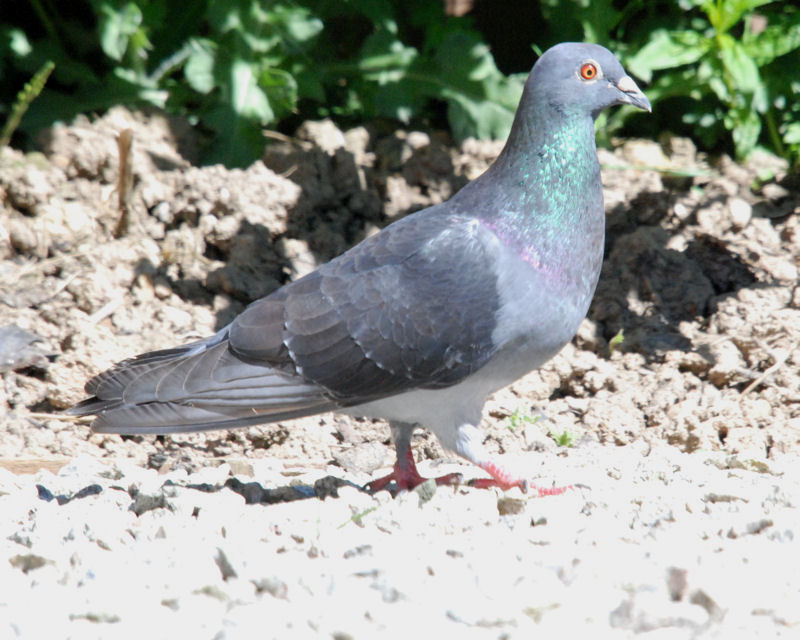 ---
30th May 2009: A Painted Lady butterfly flew across our garden.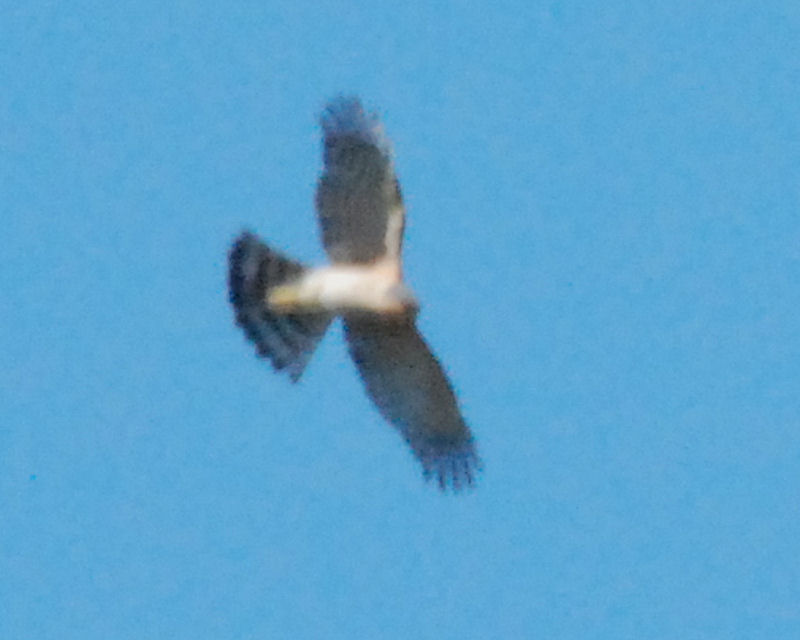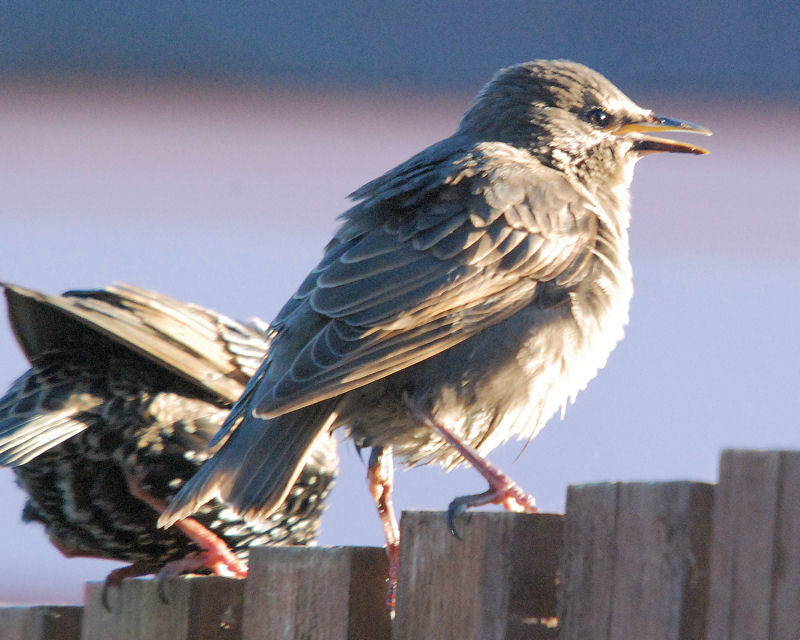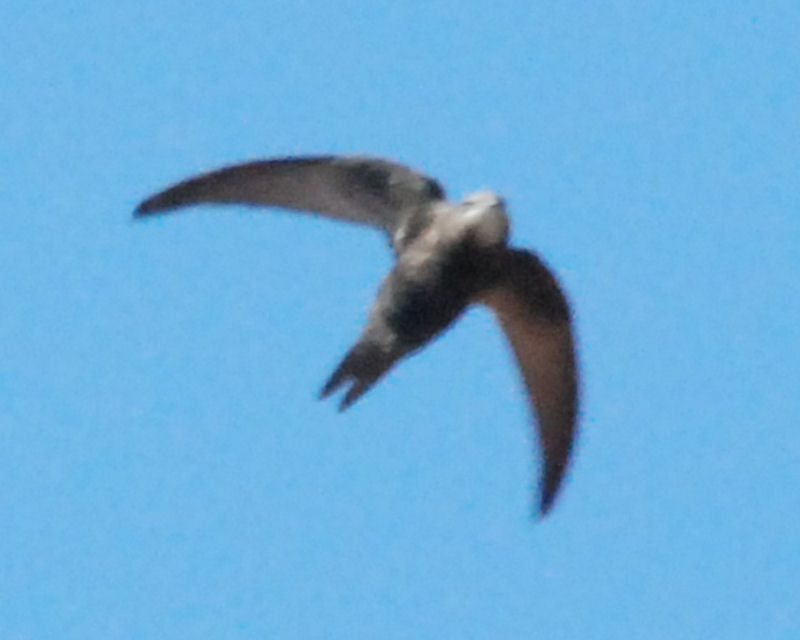 ---
26th May 2009: First juvenile Starling of the year in our garden today, being fed by an adult and being very vocal about demanding more.
---
21st May 2009: Swift numbers up to 9. a Pipistrelle hunted through our garden this evening.
---
20th May 2009: Pied wagtail (Male) collecting moss.
---
19th May 2009: My wife, Mary, was lucky enough to see our first Pied Wagtail in the garden today.
---
16th May 2009: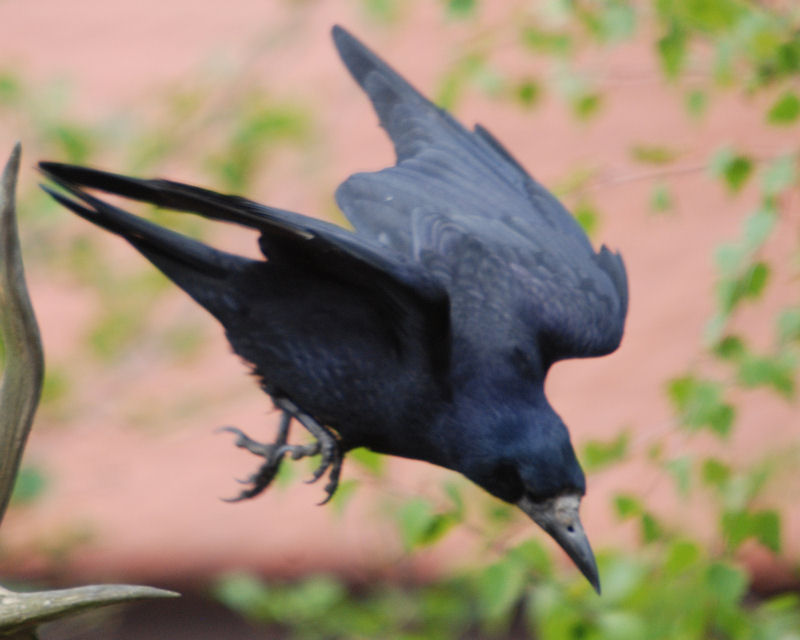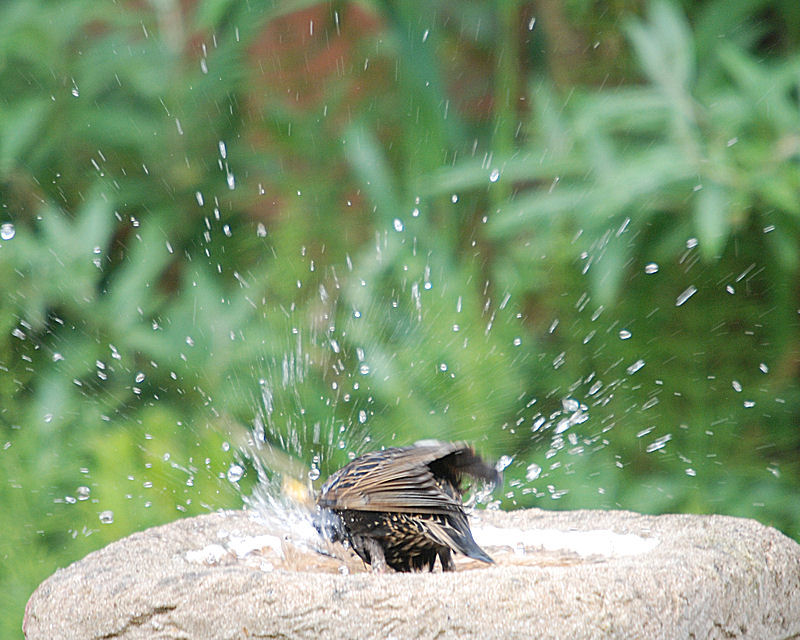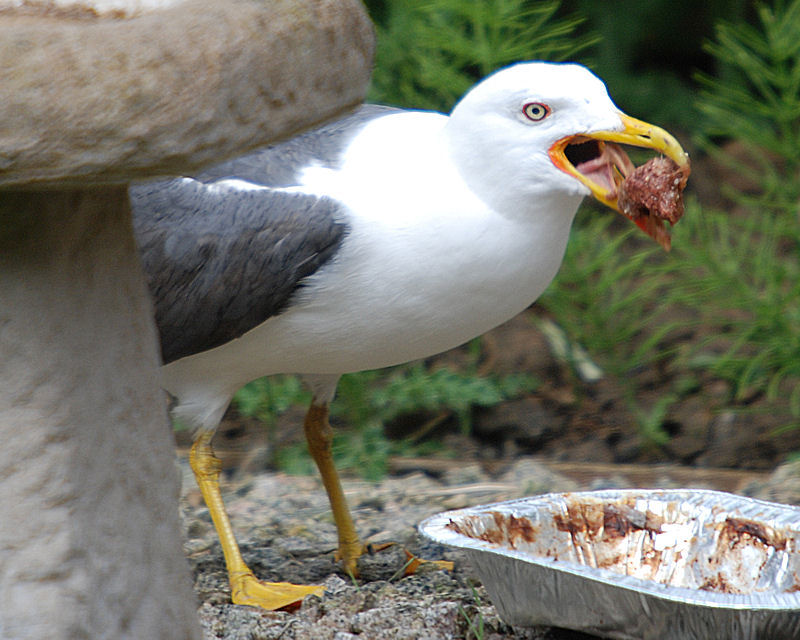 and another tailess bird...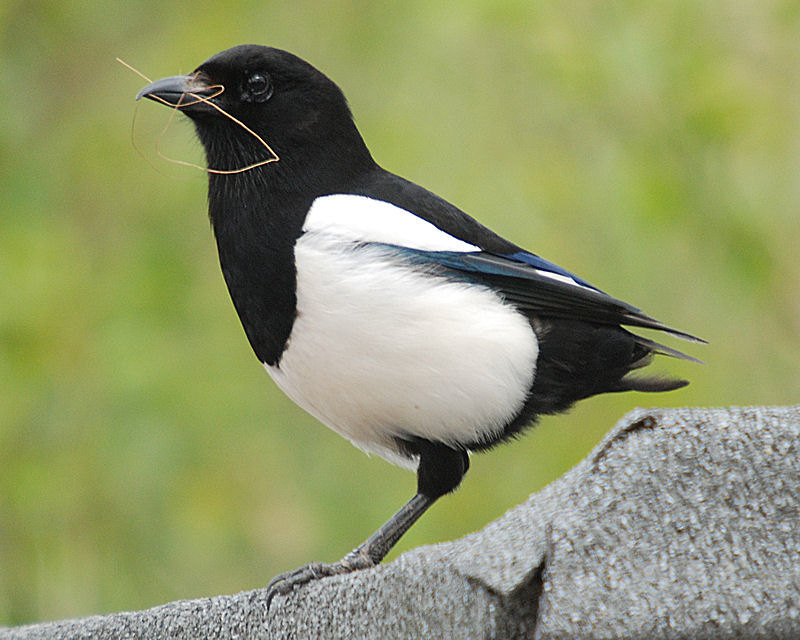 ---
12th May 2009: Up to 7 Swifts now overhead.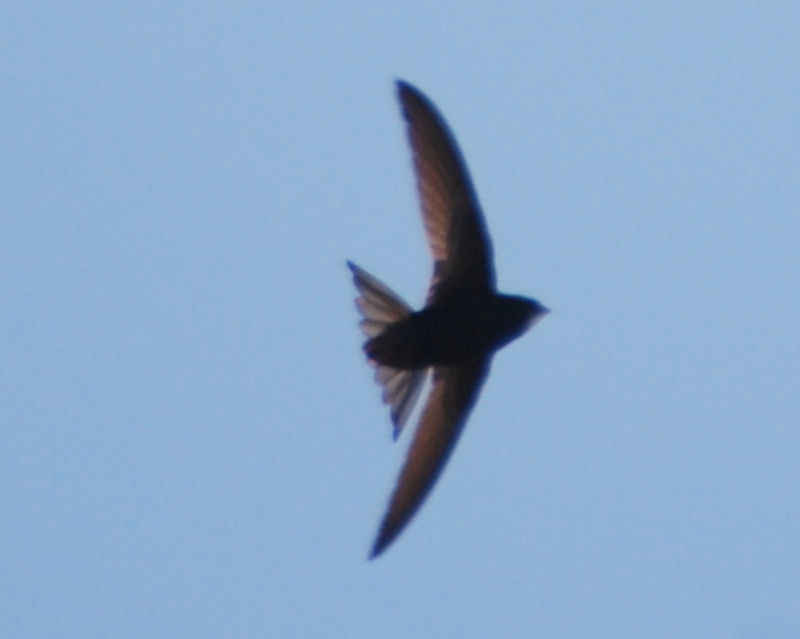 ---
8th May 2009: First Swift of the year seen over our garden.
---
29th April 2009: After a quiet month for garden visitors, the last few days have seen the reappearance of a Coal Tit and a male Siskin. A small flock of House Sparrow have appeared (4 male and 2 female) and are our first record this year of this species!
As an additional incentive, I have installed a bird-bath.
---
16th April 2009: First Swallow seen over our garden this year. Sparrowhawk 'playing' with pigeons.
---
6th April 2009: 4 Mute Swans overhead this morning.
---
2nd April 2009: Very quiet in the garden at the moment although a flock of around 150 Geese flew high overhead. Still no Swallows/Martins here.
---
1st April 2009: 2 Mute Swan again flew over mid-morning.
---
31st March 2009: 2 Mute Swan flew noisily over our garden at an altitude of no more than 30 foot. A Sparrowhawk was again overhead, this time being mobbed by a crow. Spent the day decorating and staring out of the window for our first Swallow/Martin - to no avail.
---
22nd March 2009: 2 Lesser Black-backed Gulls on shed roof.
---
19th March 2009: Some annoyed sounding Lesser Black-backed Gulls alerted me to the presence of a passing Sparrowhawk.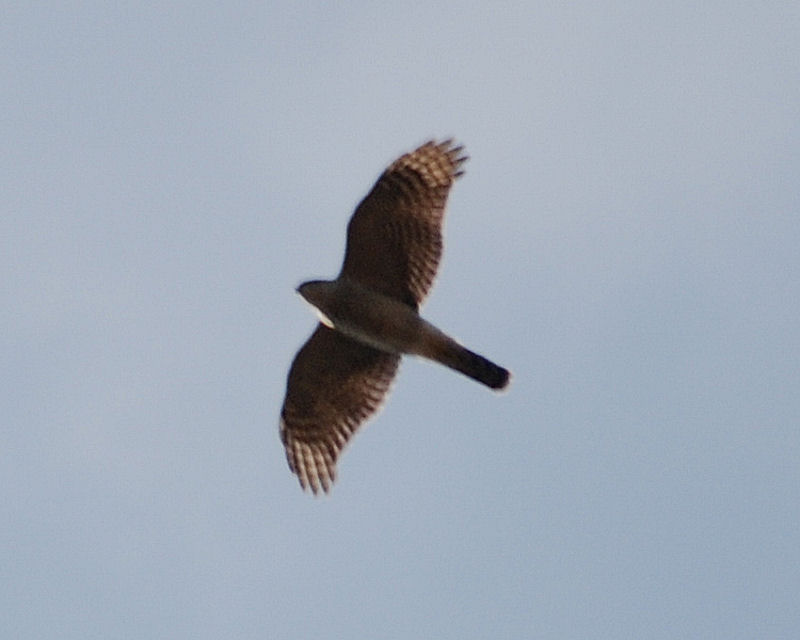 ---
17th March 2009: We proudly announce the arrival of:-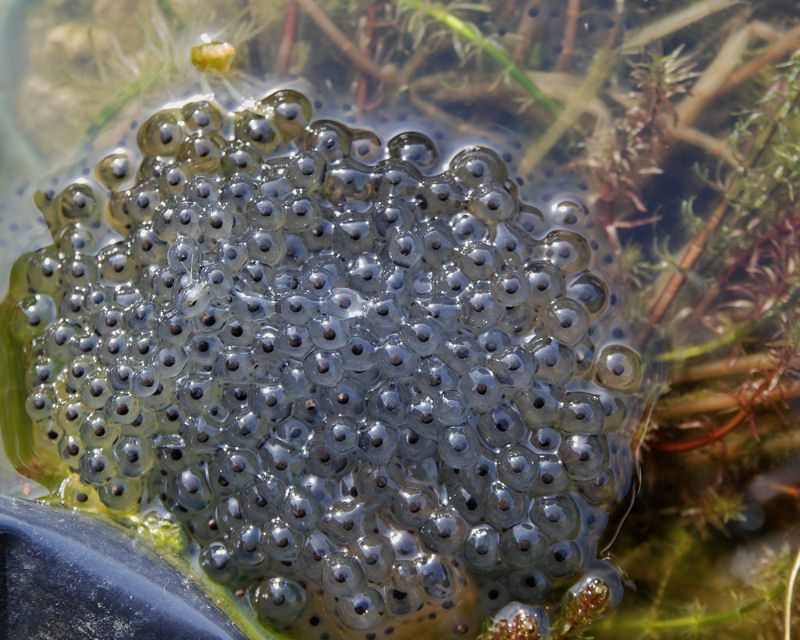 ---
9th March 2009: Spring is in the air: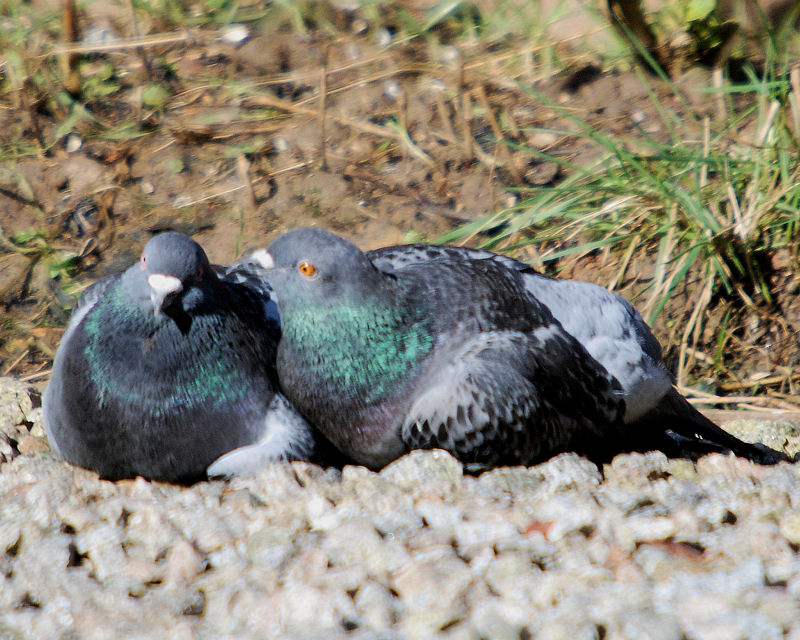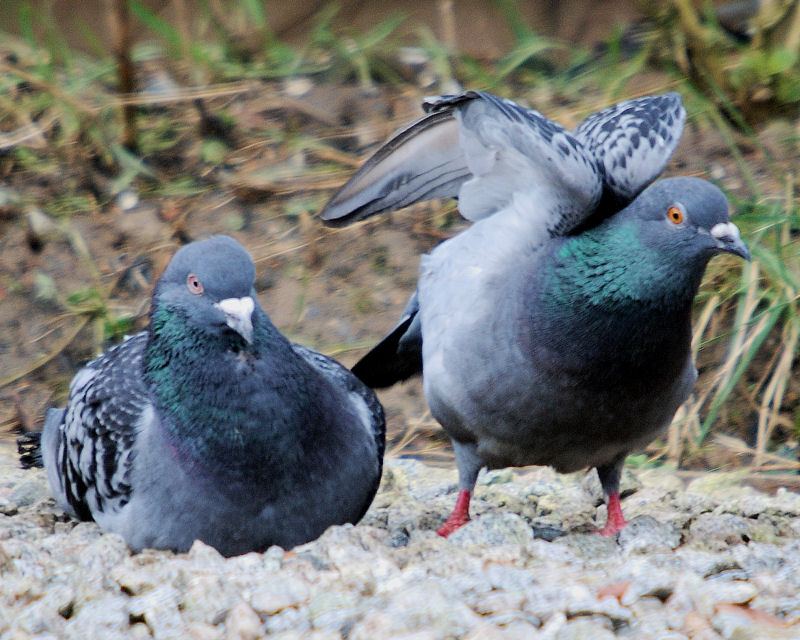 ---
5th March 2009: Another cold day saw the arrival of two female Reed Bunting - the first for a good few weeks. Four Robins were a record number. Also, a Wood Mouse (Apodemus sylvaticus) came for the food we had put on the ground.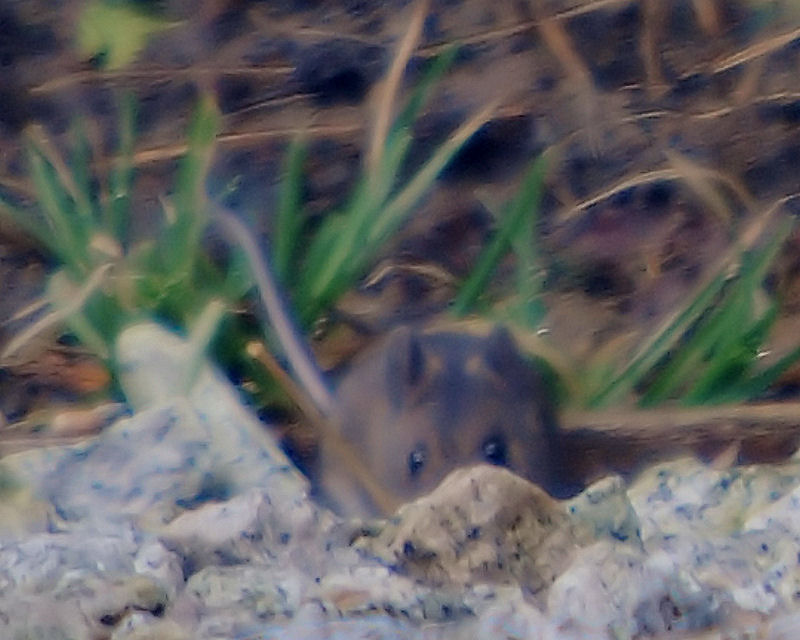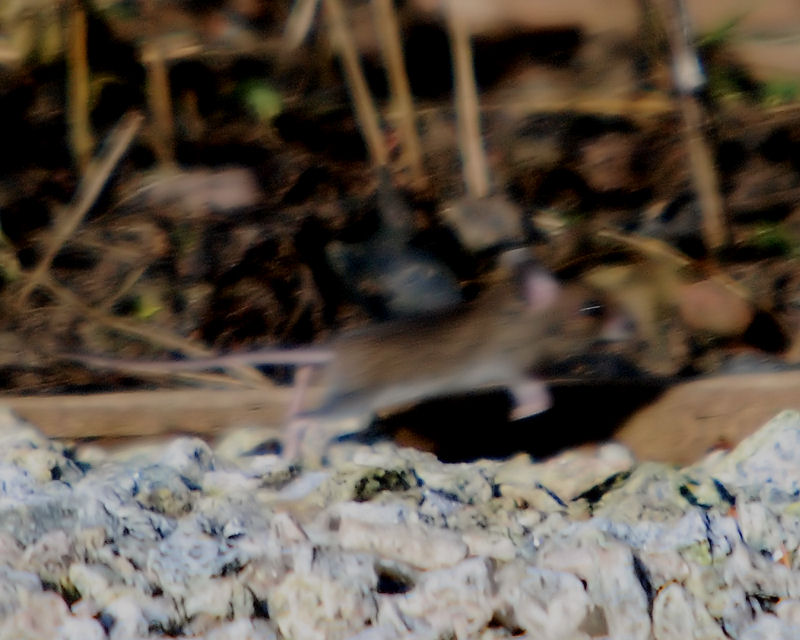 ---
In anticipation of recording dates of our summer visitors, I have now included details of birds 'seen overhead' in our visitors summary.
---
4th March 2009: The snow returns. A good two inches of snow overnight saw the bird table busy today. The single male Reed Bunting, who has been a daily visitor over recent months, was joined by a second male. Three Jackdaw were enticed by our offerings of food and Lesser Black-Backed Gulls showed an interest without actually visiting our garden.
---
25th February 2009: MURDER IN WISHAW
It is with deep regret that the sudden death of one of our Feral Pigeons is announced. All that remains are a few feathers and some grisly blood stains on our patio. Whether it was taken by next door's cat or our occasional Sparrowhawk (and then finished off by the cat) is still in question and we shall probably never know the full truth. No flowers please. If anyone has any information relating to this crime...
---
12th February 2009: Most of our usual visitors, including: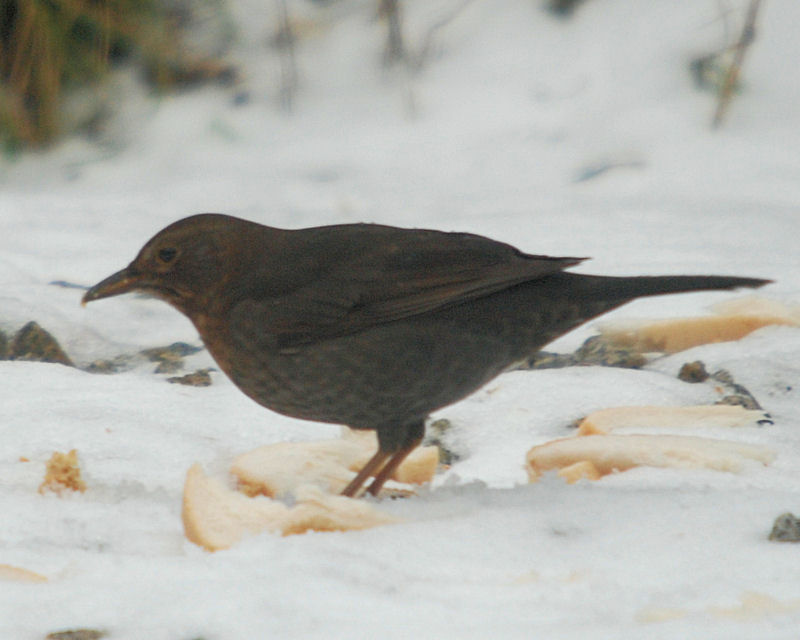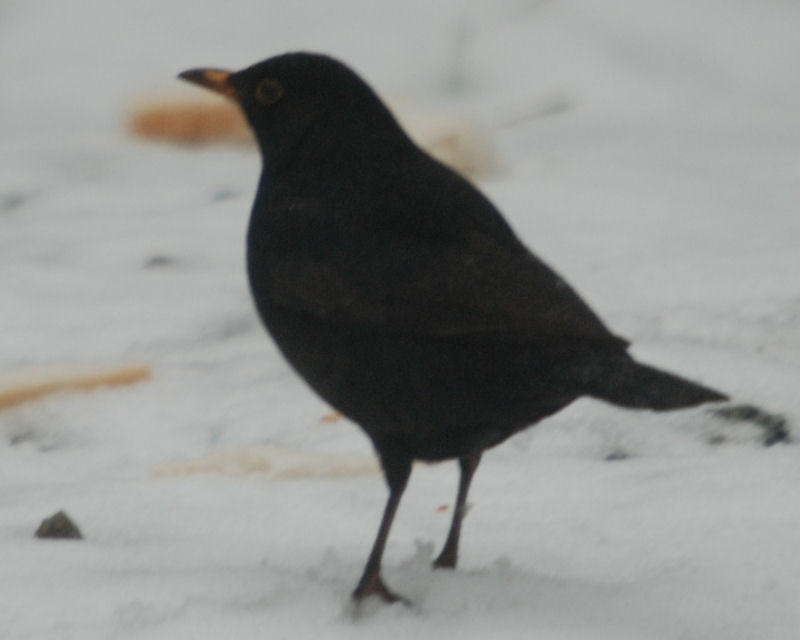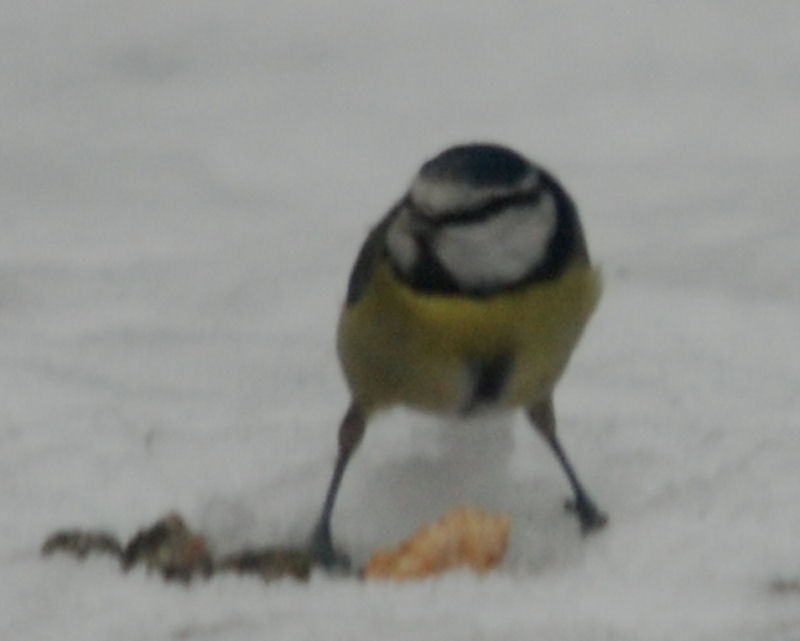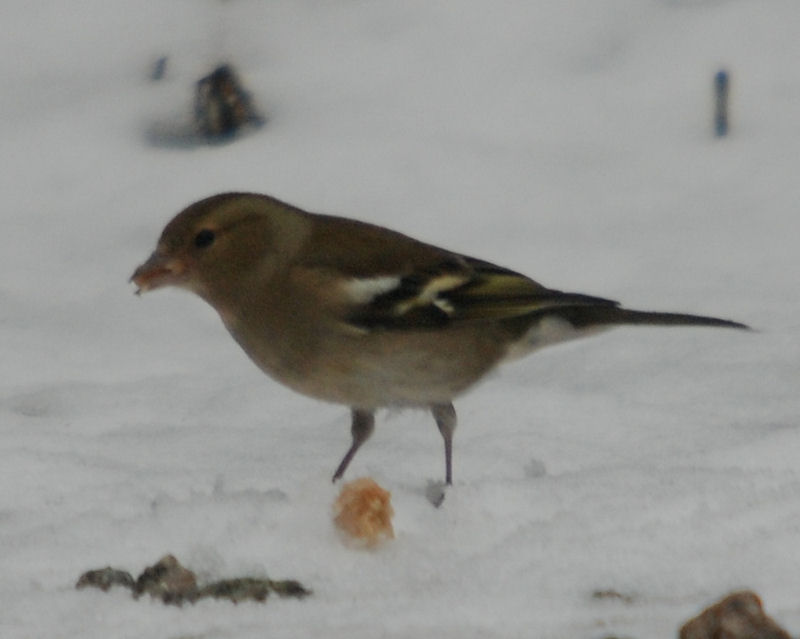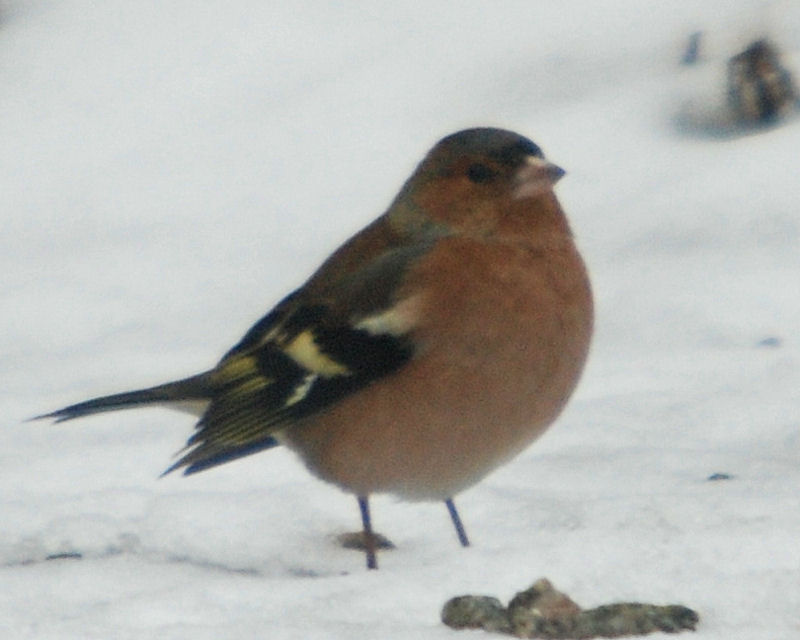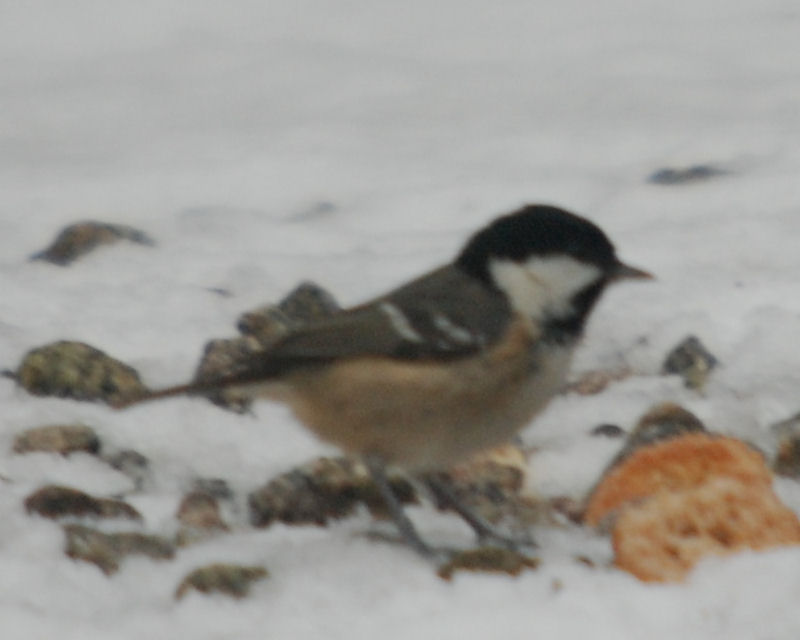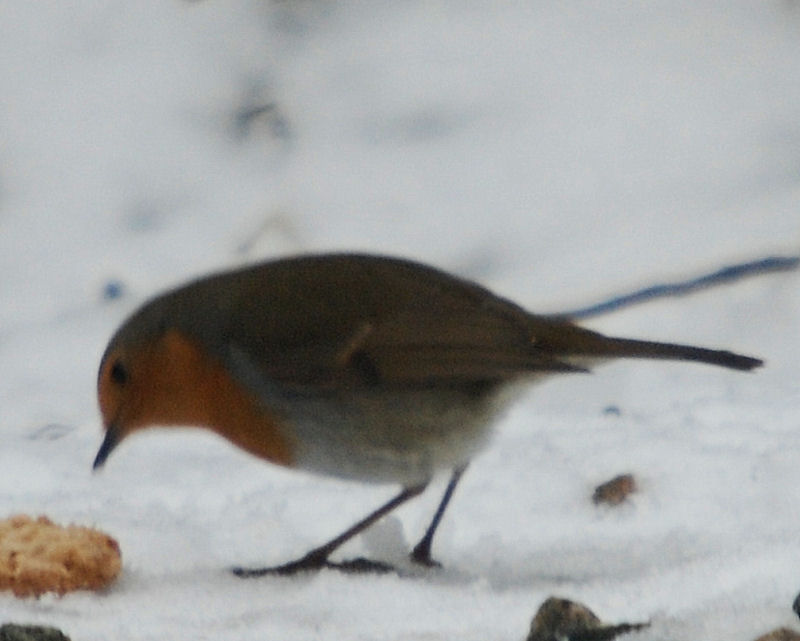 ---
5th February 2009: A busy day in the garden due, no doubt to the sub-zero temperature. We were lucky enough to witness 4 Fieldfare feeding from our pyracantha: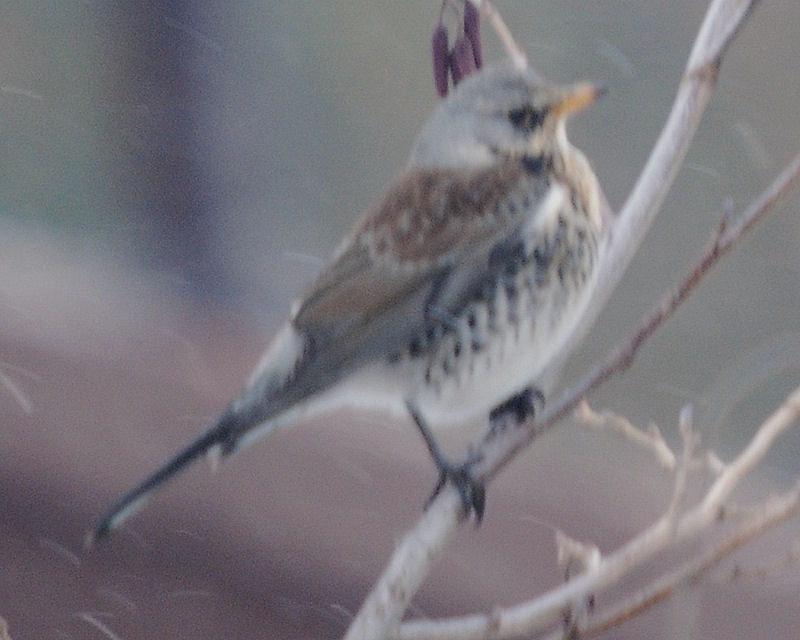 ---
4th February 2009: Another new species to our garden this morning: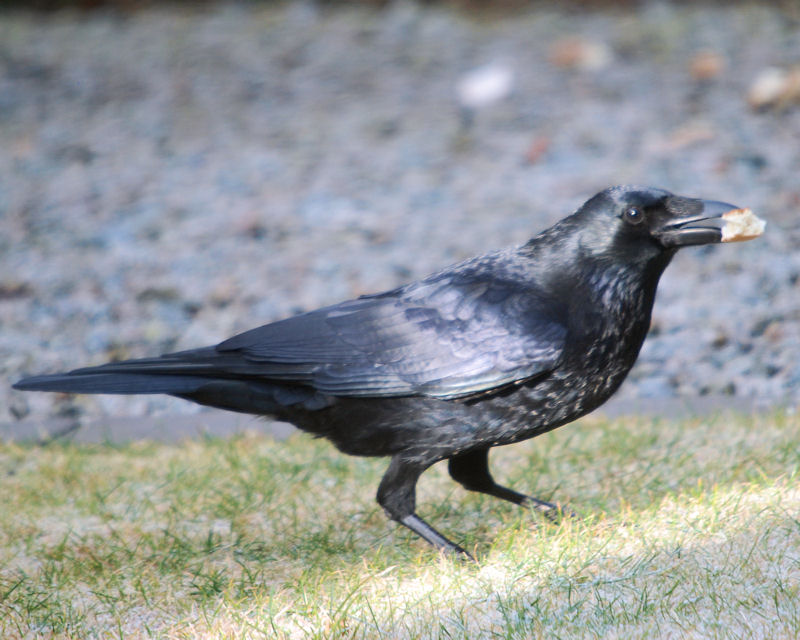 Carrion Crow.
---
2nd February 2009: New species to our garden this morning: Fieldfare.
---
26th January 2009: New species to our garden this morning: 2 Jackdaw.
---
23rd January 2009: RSPB Garden Watch.
Because I was going to be over 300 miles from my garden over the weekend, I conducted my survey today. It turned out to be one of the quietest hours the garden has seen! I managed a grand total of 11 birds from 8 different species. For full results please click on the 'Visitor Summary' button above.
---
22nd January 2009: A decidedly green day at the Table.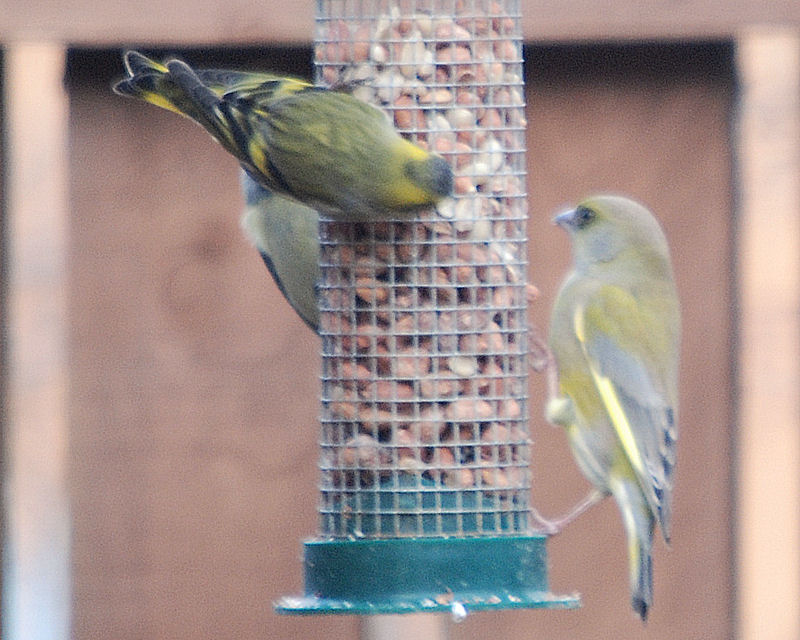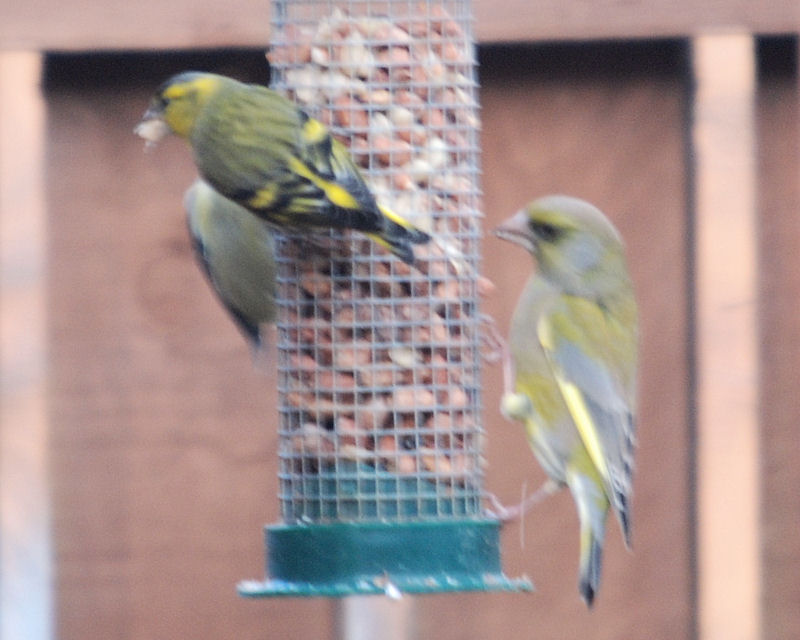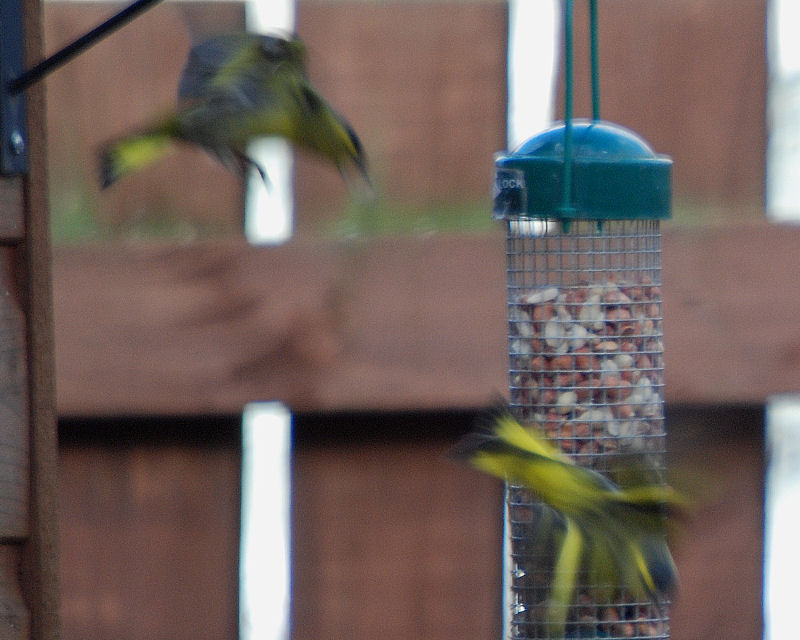 ---
18th January 2009: A fall of snow this morning brought the birds out again.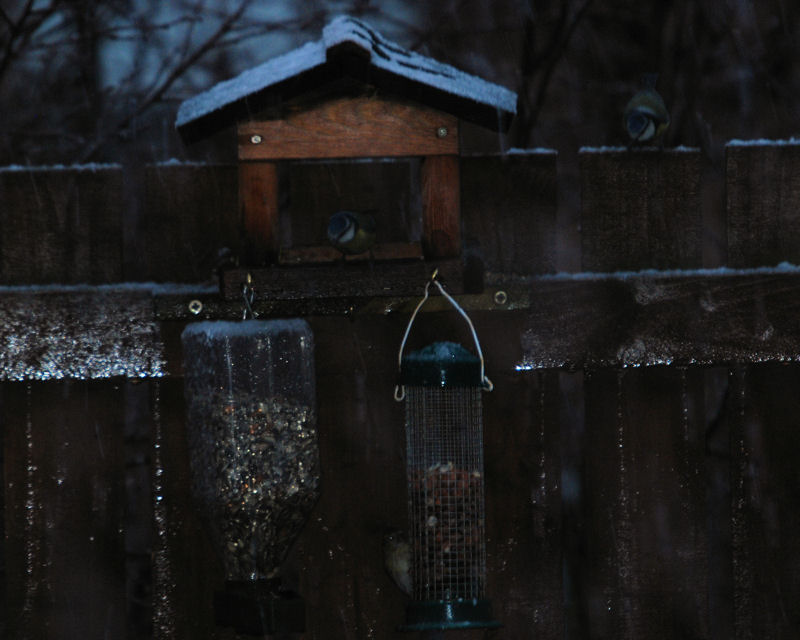 Three Lesser Black-backed gulls took a look and then declined what we had to offer. A sparrowhawk flicked speedily in and out. Managed to get a couple of shots of a male Reed Bunting through the gloom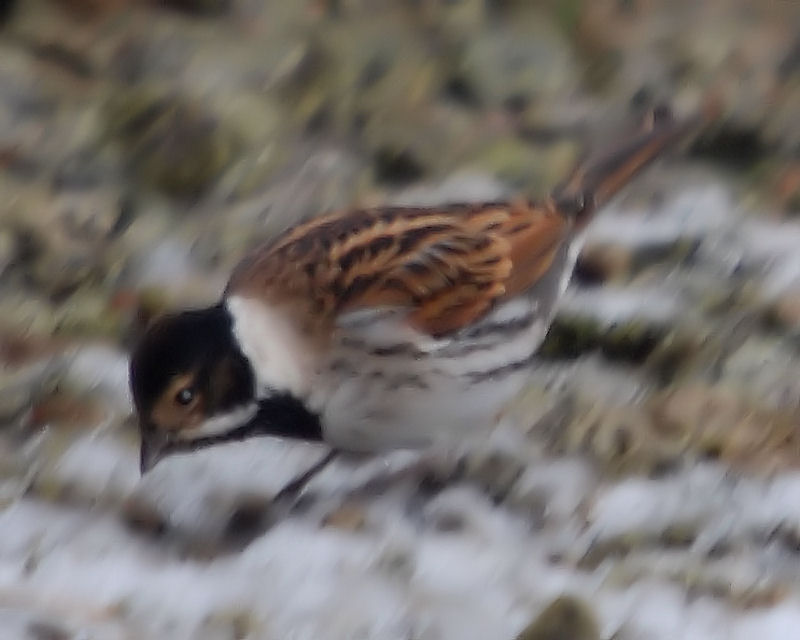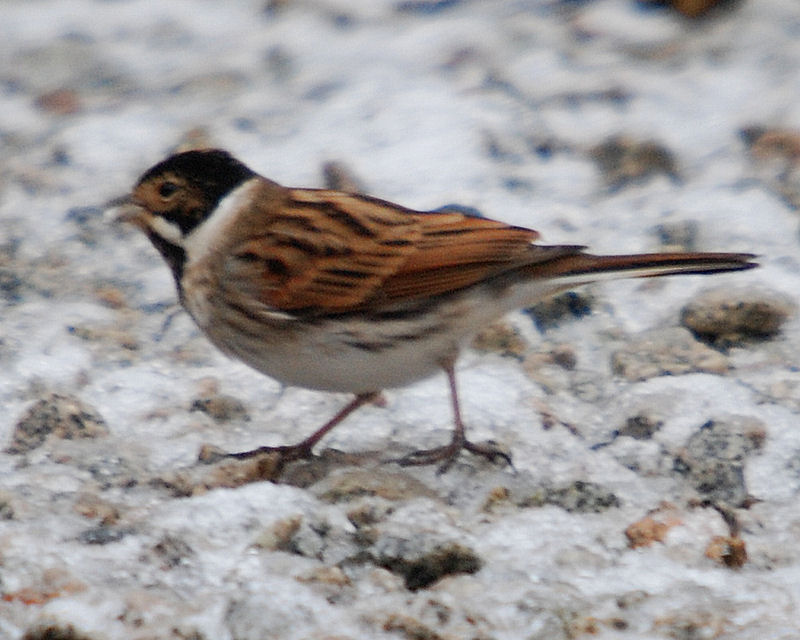 ---
17th January 2009: Good numbers again in our garden, despite the efforts of an immature Blackbird to 'see off' anything and everything.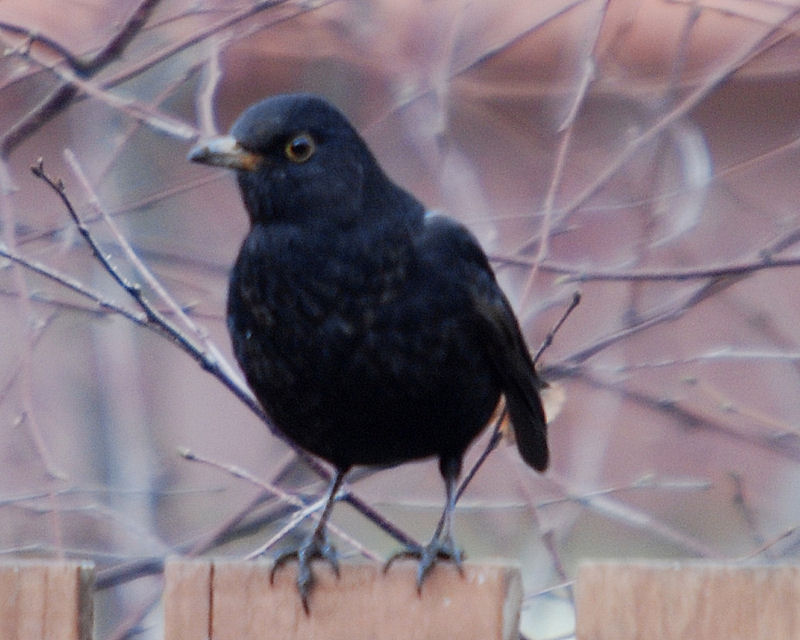 No sign recently of our tail-less Blackbird but a return visit by a Redwing.
---
16th January 2009: A very grey day but one which saw a hive of activity.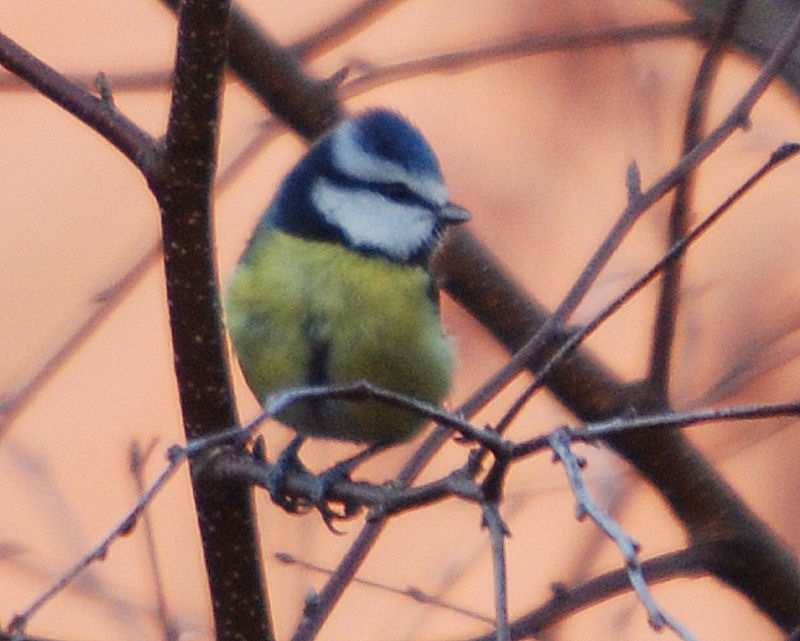 8 Blue Tit,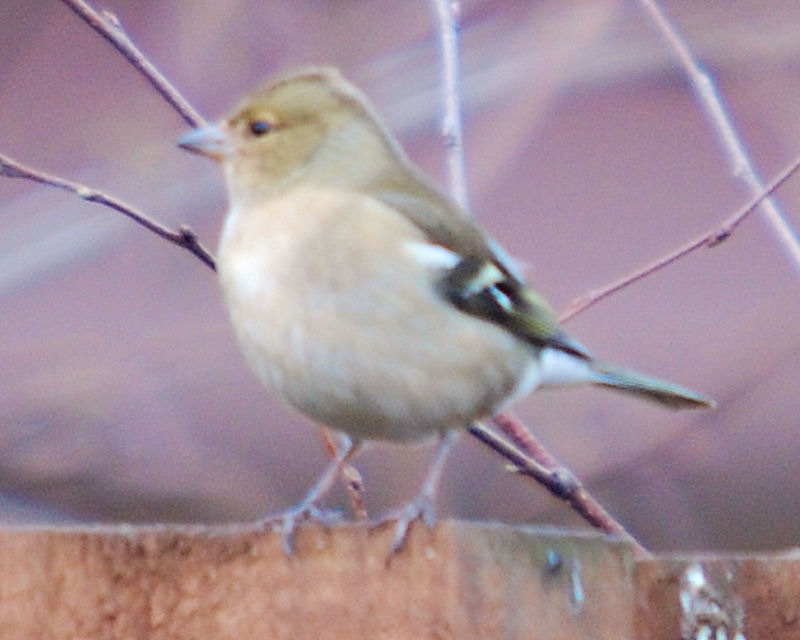 4 Chaffinch,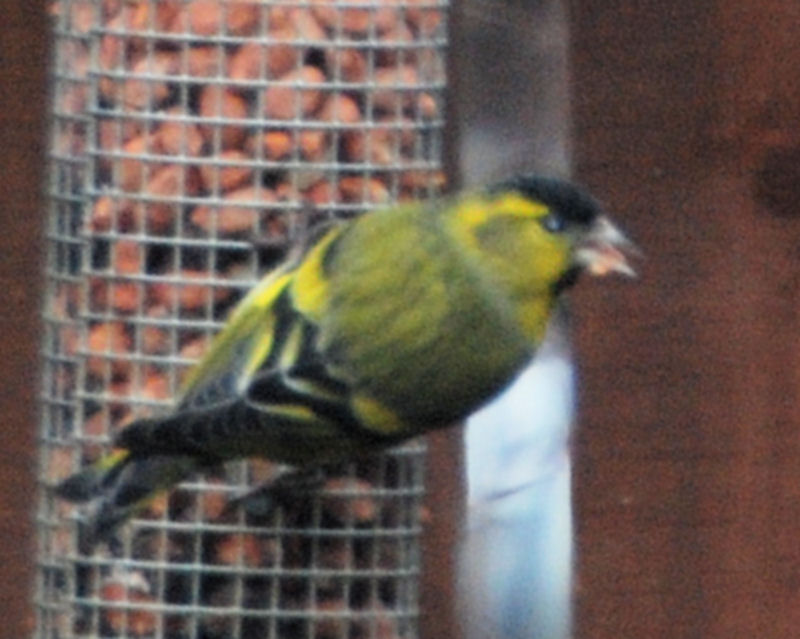 5 Siskin,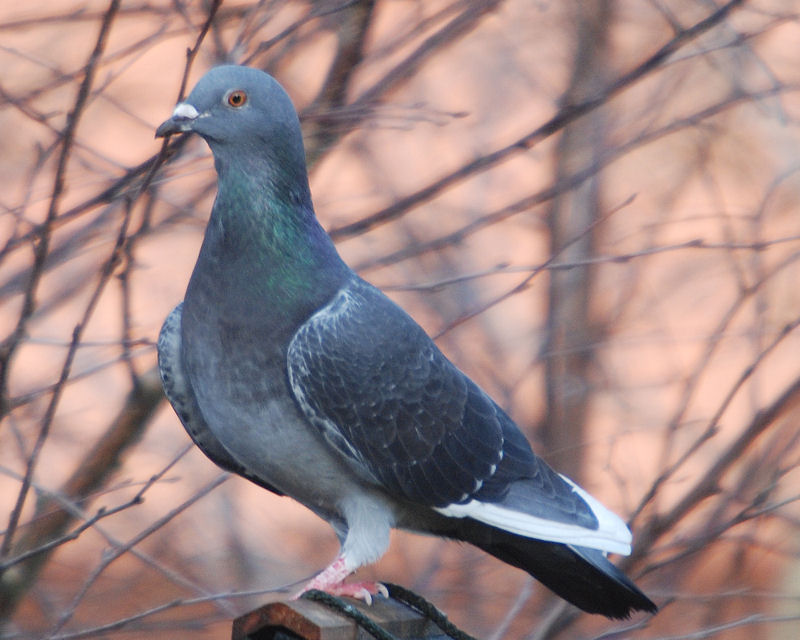 3 Feral Pigeon,


2 Great Tit, 1 Robin, 1 Dunnock, 2 Coal Tit, 1 Blackbird and 4 Reed Bunting.
---
15th January 2009: First visit to our garden by a Redwing. It sat in one of the silver birches for a couple of minutes.
---
7th January: Bird numbers have dropped now that the frost has gone. However we did have 7 Long-tailed Tit.
---
3rd January 2009: 6 Long-tailed Tit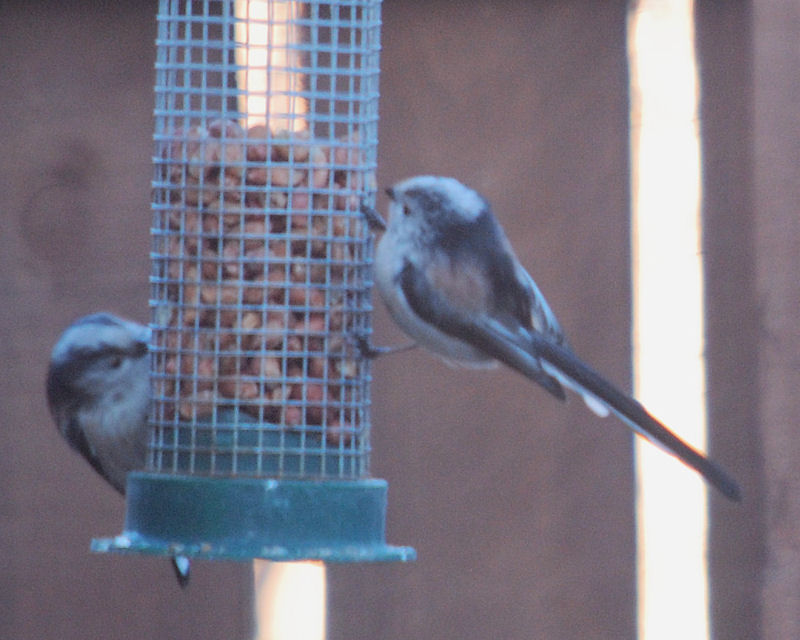 Our tail-less Blackbird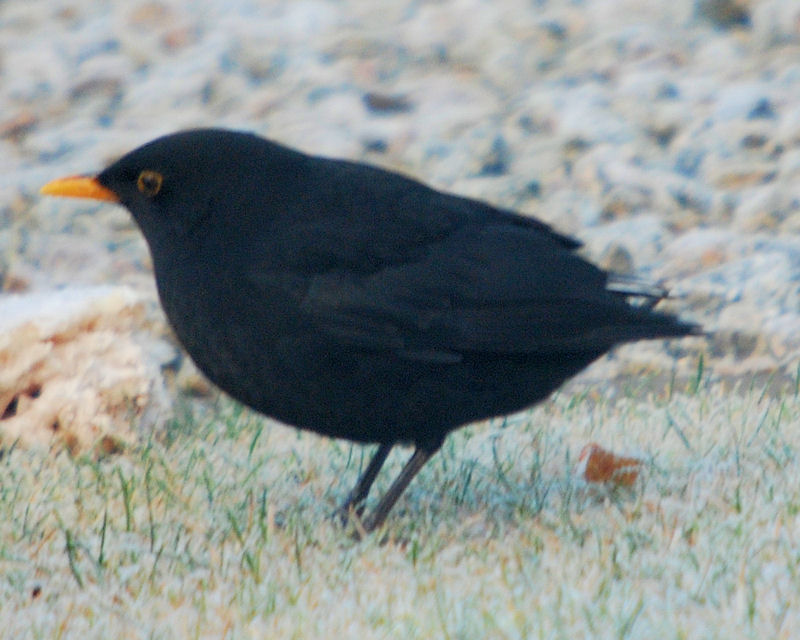 and a pair of Reed Bunting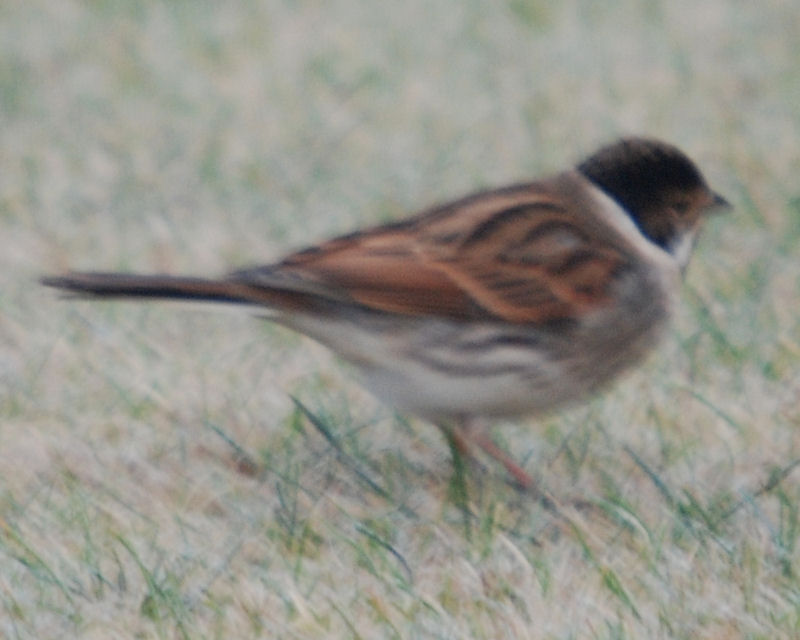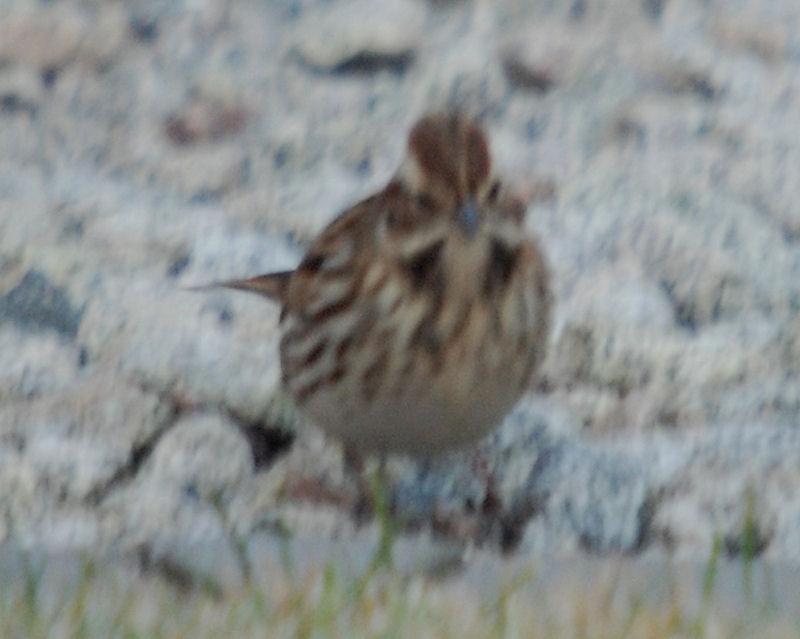 ---
Bird Table Notes archive